dataset
ROUTE 500®
Dédiée aux applications cartographiques et routières à l'échelon régional, ROUTE 500® proposait historiquement la description du réseau routier classé. Elle correspond désormais au réseau routier de la BD CARTO®. L'édition 2021 sera la dernière. Texte
ROUTE 500® était la base de données routières décrivant 500 000 km de routes du réseau classé (autoroutes, nationales, départementales) et des éléments d'habillage à des échelles nationales et régionales. Depuis l'édition 2019, ROUTE 500® correspond au réseau routier de la BD CARTO®.
ROUTE 500® permet de situer toute information thématique, d'analyser des données statistiques et de gérer des déplacements routiers.
Reuses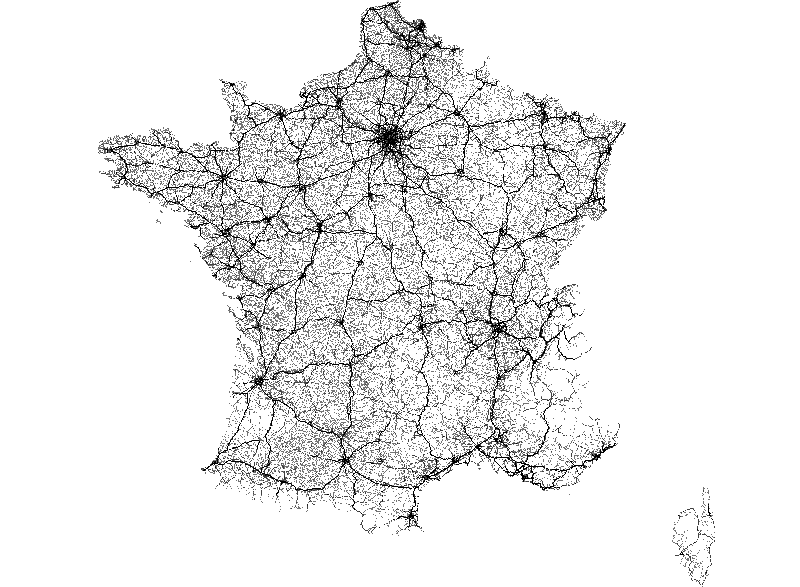 Road network of France
A beautiful road network map of France, created by using open geodata from IGN and open source data science tools. The map has been published on the social media platform LinkedIn.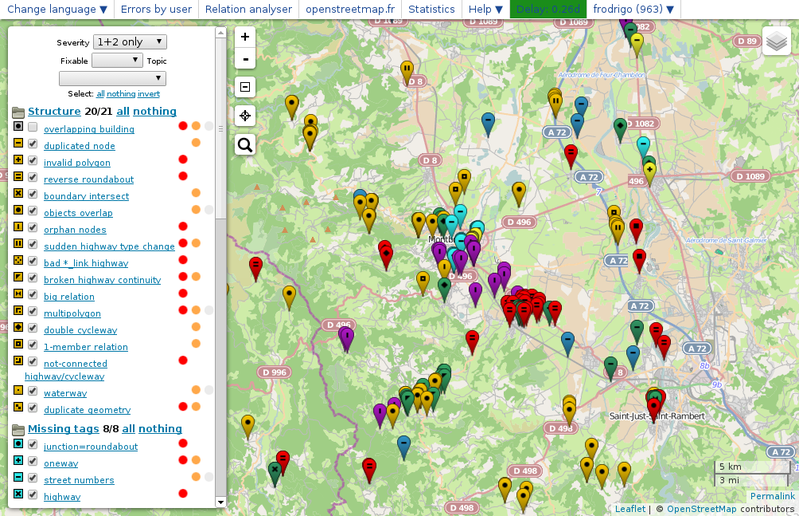 Osmose-QA
Osmose-QA, est un outils qualité pour OpenStreetMap afin de signaler de possibles problèmes dans les données et intégrer des données OpenData.
Other datasets of National