dataset
Réseau urbain Buss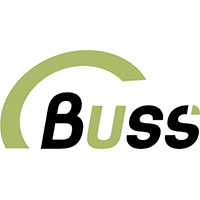 Horaires théoriques au format GTFS et horaires temps-réel au format GTFS-RT du réseau BUSS circulant sur le territoire de la Ville de Saintes
3 lignes urbaines : A, B, C
Les horaires officiels sont disponibles sur le site du réseau BUSS: https://www.buss-saintes.com/
Avec Zenbus vous pouvez aussi suivre en temps-réel la position des véhicules : https://zenbus.net/buss-cdasaintes
GTFS resources
GTFS
02-10-2020
99.8%
Community ressources
buss-cdasaintes.zip.geojson
by
Point d'Accès National transport.data.gouv.fr
buss-cdasaintes.zip.netex.zip
by
Point d'Accès National transport.data.gouv.fr
Discussions
Log in
to subscribe to comments of this dataset.
 GTFS Inexploitable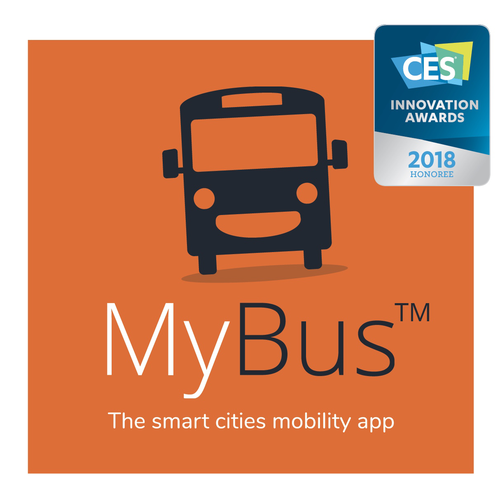 Bonjour, la mise à jour du GTFS allant jusqu'en 2022 est inexploitable, car il y a un problème au niveau des calendriers qui ne sont pas tous reliés aux différentes lignes du GTFS. Pouvez-vous vérifier de votre côté et envoyer une nouvelle mise à jour des données ? Merci d'avance, Bien cordialement.
 Mise à jour des données GTFS-RT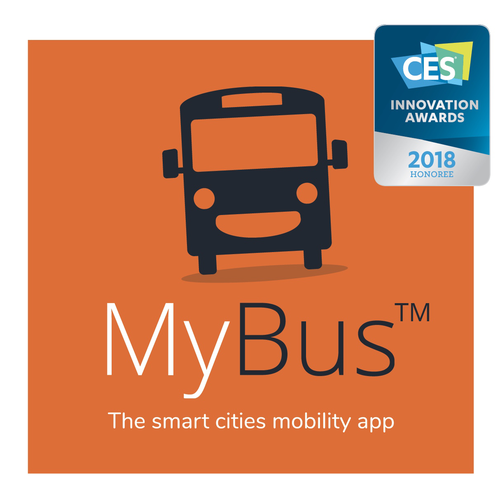 Bonjour Zenbus, vos données GTFS RT semblent KO sur le réseau BUSS, possible de réactualiser le lien ?
Merci d'avance Bien cordialement
Bonjour,
Le GTFS-RT a été rétabli.
Bien cordialement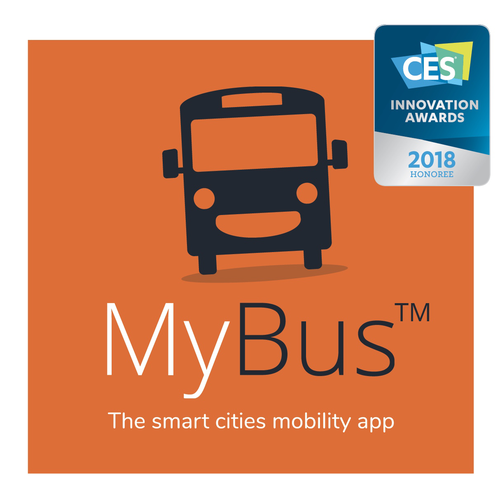 Bonjour Boris, Merci beaucoup, À bientôt
You need to be connected to start a discussion
Backed up resources
| File | Publication date | Validity period | Format |
| --- | --- | --- | --- |
| GTFS | 2022-01-24 | 2021-08-30 to 2022-07-09 | GTFS |
| GTFS | 2022-01-23 | 2021-08-30 to 2022-07-09 | GTFS |
| GTFS | 2022-01-22 | 2021-08-30 to 2022-07-09 | GTFS |
| GTFS | 2022-01-21 | 2021-08-30 to 2022-07-09 | GTFS |
| GTFS | 2022-01-20 | 2021-08-30 to 2022-07-09 | GTFS |
| GTFS | 2022-01-19 | 2021-08-30 to 2022-07-09 | GTFS |
| GTFS | 2022-01-18 | 2021-08-30 to 2022-07-09 | GTFS |
| GTFS | 2022-01-17 | 2021-08-30 to 2022-07-09 | GTFS |
| GTFS | 2022-01-16 | 2021-08-30 to 2022-07-09 | GTFS |
| GTFS | 2022-01-15 | 2021-08-30 to 2022-07-09 | GTFS |
| GTFS | 2022-01-14 | 2021-08-30 to 2022-07-09 | GTFS |
| GTFS | 2022-01-13 | 2021-08-30 to 2022-07-09 | GTFS |
| GTFS | 2022-01-12 | 2021-08-30 to 2022-07-09 | GTFS |
| GTFS | 2022-01-10 | 2021-08-30 to 2022-07-09 | GTFS |
| GTFS | 2022-01-09 | 2021-08-30 to 2022-07-09 | GTFS |
| GTFS | 2022-01-08 | 2021-08-30 to 2022-07-09 | GTFS |
| GTFS | 2022-01-07 | 2021-08-30 to 2022-07-09 | GTFS |
| GTFS | 2022-01-06 | 2021-08-30 to 2022-07-09 | GTFS |
| GTFS | 2022-01-05 | 2021-08-30 to 2022-07-09 | GTFS |
| GTFS | 2022-01-04 | 2021-08-30 to 2022-07-09 | GTFS |
| GTFS | 2022-01-03 | 2021-08-30 to 2022-07-09 | GTFS |
| GTFS | 2022-01-02 | 2021-08-30 to 2022-07-09 | GTFS |
| GTFS | 2022-01-01 | 2021-08-30 to 2022-07-09 | GTFS |
| GTFS | 2021-12-31 | 2021-08-30 to 2022-07-09 | GTFS |
| GTFS | 2021-12-30 | 2021-08-30 to 2022-07-09 | GTFS |
| GTFS | 2021-12-29 | 2021-08-30 to 2022-07-09 | GTFS |
| GTFS | 2021-12-28 | 2021-08-30 to 2022-07-09 | GTFS |
| GTFS | 2021-12-27 | 2021-08-30 to 2022-07-09 | GTFS |
| GTFS | 2021-12-26 | 2021-08-30 to 2022-07-09 | GTFS |
| GTFS | 2021-12-25 | 2021-08-30 to 2022-07-09 | GTFS |
| GTFS | 2021-12-24 | 2021-08-30 to 2022-07-09 | GTFS |
| GTFS | 2021-12-23 | 2021-08-30 to 2022-07-09 | GTFS |
| GTFS | 2021-12-22 | 2021-08-30 to 2022-07-09 | GTFS |
| GTFS | 2021-12-21 | 2021-08-30 to 2022-07-09 | GTFS |
| GTFS | 2021-12-20 | 2021-08-30 to 2022-07-09 | GTFS |
| GTFS | 2021-12-19 | 2021-08-30 to 2022-07-09 | GTFS |
| GTFS | 2021-12-18 | 2021-08-30 to 2022-07-09 | GTFS |
| GTFS | 2021-12-17 | 2021-08-30 to 2022-07-09 | GTFS |
| GTFS | 2021-12-16 | 2021-08-30 to 2022-07-09 | GTFS |
| GTFS | 2021-12-15 | 2021-08-30 to 2022-07-09 | GTFS |
| GTFS | 2021-12-14 | 2021-08-30 to 2022-07-09 | GTFS |
| GTFS | 2021-12-14 | 2021-08-30 to 2022-07-09 | GTFS |
| GTFS | 2021-12-13 | 2021-08-30 to 2022-07-09 | GTFS |
| GTFS | 2021-12-13 | 2021-08-30 to 2022-07-09 | GTFS |
| GTFS | 2021-12-12 | 2021-08-30 to 2022-07-09 | GTFS |
| GTFS | 2021-12-12 | 2021-08-30 to 2022-07-09 | GTFS |
| GTFS | 2021-12-11 | 2021-08-30 to 2022-07-09 | GTFS |
| GTFS | 2021-12-11 | 2021-08-30 to 2022-07-09 | GTFS |
| GTFS | 2021-12-10 | 2021-08-30 to 2022-07-09 | GTFS |
| GTFS | 2021-12-10 | 2021-08-30 to 2022-07-09 | GTFS |
| GTFS | 2021-12-09 | 2021-08-30 to 2022-07-09 | GTFS |
| GTFS | 2021-12-08 | 2021-08-30 to 2022-07-09 | GTFS |
| GTFS | 2021-12-07 | 2021-08-30 to 2022-07-09 | GTFS |
| GTFS | 2021-12-07 | 2021-08-30 to 2022-07-09 | GTFS |
| GTFS | 2021-12-06 | 2021-08-30 to 2022-07-09 | GTFS |
| GTFS | 2021-12-06 | 2021-08-30 to 2022-07-09 | GTFS |
| GTFS | 2021-12-05 | 2021-08-30 to 2022-07-09 | GTFS |
| GTFS | 2021-12-05 | 2021-08-30 to 2022-07-09 | GTFS |
| GTFS | 2021-12-04 | 2021-08-30 to 2022-07-09 | GTFS |
| GTFS | 2021-12-04 | 2021-08-30 to 2022-07-09 | GTFS |
| GTFS | 2021-12-03 | 2021-08-30 to 2022-07-09 | GTFS |
| GTFS | 2021-12-02 | 2021-08-30 to 2022-07-09 | GTFS |
| GTFS | 2021-12-02 | 2021-08-30 to 2022-07-09 | GTFS |
| GTFS | 2021-12-01 | 2021-08-30 to 2022-07-09 | GTFS |
| GTFS | 2021-12-01 | 2021-08-30 to 2022-07-09 | GTFS |
| GTFS | 2021-11-30 | 2021-08-30 to 2022-07-09 | GTFS |
| GTFS | 2021-11-29 | 2021-08-30 to 2022-07-09 | GTFS |
| GTFS | 2021-11-28 | 2021-08-30 to 2022-07-09 | GTFS |
| GTFS | 2021-11-27 | 2021-08-30 to 2022-07-09 | GTFS |
| GTFS | 2021-11-27 | 2021-08-30 to 2022-07-09 | GTFS |
| GTFS | 2021-11-26 | 2021-08-30 to 2022-07-09 | GTFS |
| GTFS | 2021-11-25 | 2021-08-30 to 2022-07-09 | GTFS |
| GTFS | 2021-11-24 | 2021-08-30 to 2022-07-09 | GTFS |
| GTFS | 2021-11-23 | 2021-08-30 to 2022-07-09 | GTFS |
| GTFS | 2021-11-22 | 2021-08-30 to 2022-07-09 | GTFS |
| GTFS | 2021-11-21 | 2021-08-30 to 2022-07-09 | GTFS |
| GTFS | 2021-11-20 | 2021-08-30 to 2022-07-09 | GTFS |
| GTFS | 2021-11-19 | 2021-08-30 to 2022-07-09 | GTFS |
| GTFS | 2021-11-18 | 2021-08-30 to 2022-07-09 | GTFS |
| GTFS | 2021-11-17 | 2021-08-30 to 2022-07-09 | GTFS |
| GTFS | 2021-11-16 | 2021-08-30 to 2022-07-09 | GTFS |
| GTFS | 2021-11-15 | 2021-08-30 to 2022-07-09 | GTFS |
| GTFS | 2021-11-14 | 2021-08-30 to 2022-07-09 | GTFS |
| GTFS | 2021-11-13 | 2021-08-30 to 2022-07-09 | GTFS |
| GTFS | 2021-11-12 | 2021-08-30 to 2022-07-09 | GTFS |
| GTFS | 2021-11-11 | 2021-08-30 to 2022-07-09 | GTFS |
| GTFS | 2021-11-10 | 2021-08-30 to 2022-07-09 | GTFS |
| GTFS | 2021-11-09 | 2021-08-30 to 2022-07-09 | GTFS |
| GTFS | 2021-11-08 | 2021-08-30 to 2022-07-09 | GTFS |
| GTFS | 2021-11-07 | 2021-08-30 to 2022-07-09 | GTFS |
| GTFS | 2021-11-06 | 2021-08-30 to 2022-07-09 | GTFS |
| GTFS | 2021-11-05 | 2021-08-30 to 2022-07-09 | GTFS |
| GTFS | 2021-11-04 | 2021-08-30 to 2022-07-09 | GTFS |
| GTFS | 2020-10-02 | 2019-09-23 to 2021-09-23 | GTFS |
| GTFS | 2019-07-03 | 2018-09-19 to 2020-09-19 | GTFS |
Other datasets of Ca saintes