dataset
Navettes station Tignes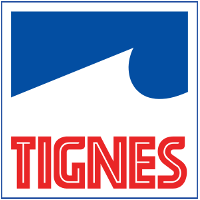 Horaires théoriques au format GTFS et horaires temps-réel au format GTFS-RT des navettes de la Station de Tignes
Pour vous permettre de circuler facilement et rapidement dans toute la station, Tignes a développé son propre service de navettes gratuites : 23 points d'arrêt, de Tignes 1800 à Tignes Val Claret Grande Motte.
Les horaires officiels sont disponibles sur le site de la station de Tignes.
Avec Zenbus vous pouvez aussi suivre en temps-réel la position des navettes : https://zenbus.net/publicapp/web/tignes
Retrouvez plus d'information à propos de Zenbus sur notre site officiel: https://zenbus.fr/
Static data
Horaires théoriques de la station de Tignes (GTFS)
Real-time data
Horaires temps-réel de la station de Tignes (GTFS-RT)
---
Notifications sent
transport.data.gouv.fr automatically sends notifications to data producers in order to improve the quality of data. The following notifications have been sent in the last 90 days.
| Notification reason | Date |
| --- | --- |
| Unavailable resources | 2023-10-01 at 10:20 Europe/Paris |
| Expiring data | 2023-09-10 at 02:00 Europe/Paris |
ℹ️ If you are a data producer, you can manage how you receive these notifications from your Producer section.
Backed up resources
Displaying the last 25 backed up resources.